Clinical Evaluation Report tıbbi is a report that must be prepared regardless of the risk group of the device. Clinical Evaluation Report must demonstrate that the medical device has the safety and performance properties at the same level as the applicable directives, standards, guides etc. set forth and as the equivalent and reference device have. In the preparation of Clinical Evaluation Report different clinical and non-clinical data are utilized. The data that will be used in the Clinical Evaluation Report must be correctly chosen, evaluated with attention and approved by the professional team.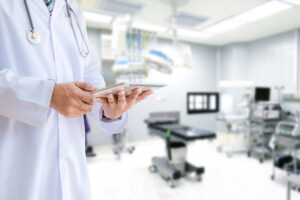 Clinical Evaluation Report must be reviewed and updated periodically. Advice on how frequently it should be reviewed is written in Meddev 2.7/1 guide. Clinical evaluation report which is the most critical section of the technical file of a device, must be prepared by a person who has knowledge on the production and applicable standards, directives and guides, and also experience on clinical evaluation.  Clinical Evaluation Report Consulting is important because:
Clinical Evaluation Report Consulting plays an effective role in deciding which data should be used in the clinical evaluation report and where should this data be gathered from.
Clinical Evaluation Report Consulting also plays an important role in determining the evaluation criteria.
Clinical Evaluation Report Consulting provides solutions on how frequently you should review the clinical evaluations.
TıbbiCE Consulting, Training and Validation Services' principle for product and quality management system is to give a "Purpose-driven, Solution and Customer Satisfaction Oriented" service that grounds on data confidentiality with its expert consultants.
We share the knowledge and experience we have gained in 9 years through working with more than 140 medical device producers and being involved in the CE and ISO 13485 Certification processes of more than 300 medical devices. We conduct the certification process professionally and aim to complete it in optimum time.